Arles sur Tech
Village at 2 bell tower in department 66, located 45 kms of Perpignan, in Upper Vallespir,  bordered by the Tech and Riuferrer River, a village rich in heritage, 
Memory of traditions and folklore Catalan.
There are so many things to discover, come camping or rent a mobil home and let yourself be guided…
Arles-sur-Tech
Arles-sur-Tech is located in the Catalan hinterland between the Mediterranean Sea, mountains and Spain (within 30 km).
The family LARREUR welcomes you for two generations at CAMPING DU RIUFERRER , on the banks of the river that comes its name.
The Commune of Arles Sur Tech is situated in the department of the Pyrénées-Orientales (66),  near Perpignan, at 280m above sea level in a south facing bowl of the mountains. It has 3000 inhabitants.
Also known as the gate to the Vallespir (the valley of the river Tech) it is perfectly placed between the Costa Brava,  the duty free town of Le Perthus and the Spanish border.
The village has a privileged site protected by a barrier of mountains from the cold north and east winds, giving it an exceptional microclimate where it gets neither too hot nor too cold and where the rainfall is one of the lowest in Europe. Because there is no industry in the area there is also no atmospheric pollution.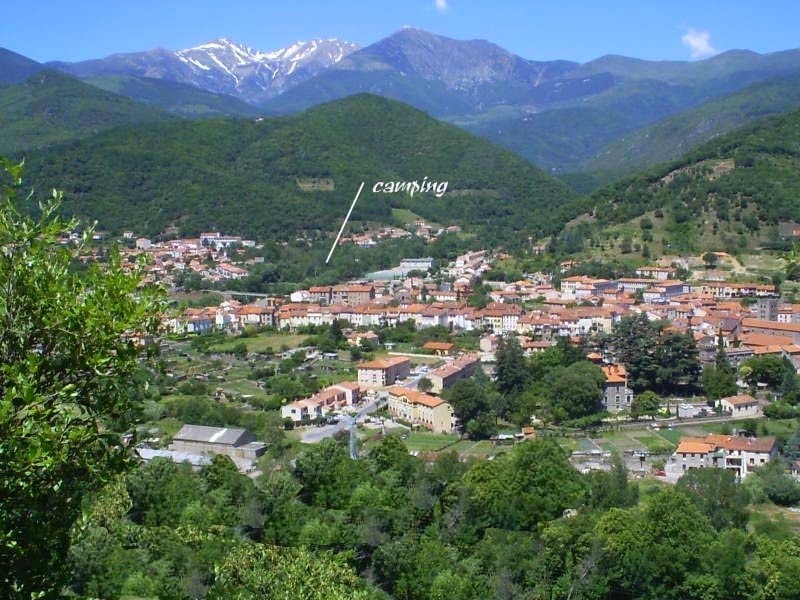 General view of Arles on Tech and Camping du Riuferrer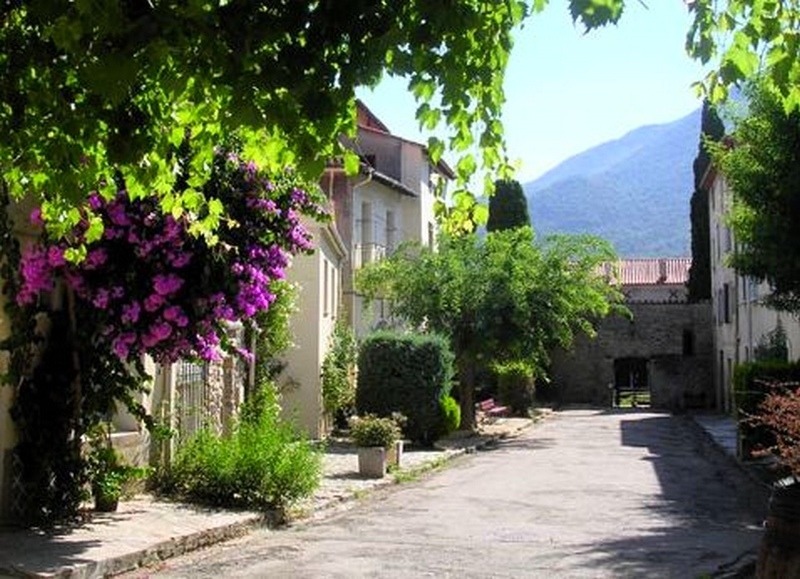 What to see absolutely 

?
In the village there are a choice of shops and services including a supermarket, butchers and bakers, post office, grocers, a pharmacy, a doctor's surgery  .
The town centre is a pleasant walk (600metres) from the campsite.
Arles sur Tech is a Roman city founded on the banks of two rivers – the Riuferrer and the Tech, and is watched over by the two church towers of the Saint Sauveur parish church and the Benedictine Abbey. In its tiny narrow streets you can find many period buildings with iron balconies, bearing witness to a history of artistic ironworking, still in activity today.
You should not miss the Abbey of Saint Marie with its gothic cloisters enclosing a stone sarcophagus known as the 'miraculous holy tomb'. Other building of interest are the Mairie (town hall) set in a lovely tree filled garden, 'El Palau' a magnificent building architecturally, and the attractive post office.
You should also not miss the famous 'rosquilles Catalans' a special type of cake with a jealously guarded recipe, or the 'bunyetes', a sort of Catalan doughnut.